Sergio Santos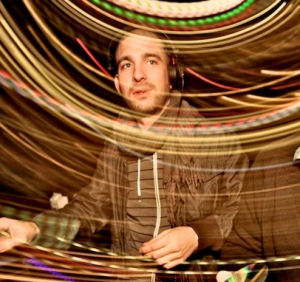 Born in the USA, raised in Portugal, Sergio Santos has spent his life between the cities of Oporto and Boston. It is thanks to his European connection that he became enamored with the underground house and techno scene on the continent and therefore bringing his knowledge and ideas to the `Boston side of the Atlantic.
With this edge over Americans and with his passion for the darker side of house, disco and sounds, he set about honing his skills as a DJ and became a pioneer and trendsetter amongst Boston's "cool crowd". It was around this time 2002-03 that he met a certain DJ and party duo called Soul Clap, and the lads themselves to this day cite Sergio as a major influence over their own move into the underground and one of their favorite DJs.
During this time Sergio also became friends with a like-minded, fledgling techno producer called Tanner Ross, and so they got straight into the studio and started blazing a trail together, which has since led to releases and remixes from the duo on Claude VonStroke's Mothership label and forward-thinking NYC imprint Airdrop. Then the masterstroke came, as Sergio with Tanner and Soul Clap stepped into the darkness of their music studios as one and formed the Boston supergroup known today as S.E.C.T.
Sergio's intelligent and acclaimed DJ sets and his lengedary afterparty sets have also seen his DJ profile blossom and the world's leading dance music magazine Mixmag marking him one to 'Keep an Eye On'. He's also been hitting the US's major cities recently, spinning in LA, San Fran, New York, Detroit, Miami and DC regularly, and even further afield in exotic locations such as Mexico and Puerto Rico.
With future original productions and remixes with current studio partner, FINLEY from the former Low Tide fame, already set to land on labels like BobFives Black Magic Disco out of San Fran and Zach Fochi's Cenote Records from the hometown Boston. Plus a new remix out soon on Slurm's 'Savia Park' out of Ecuador. Look out for great things to come!